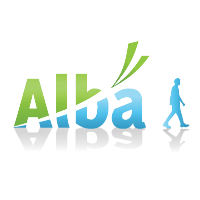 Project Alba is a social enterprise working with low income farmers in developing countries. They have an innovative business model that is focused on achieving their mission to increase farmers' income now and in the future. They achieve this by supporting them to invest in and adopt new technologies and practices that are respectful of the environment, fulfilling market demand with fair conditions, working with farmers to motivate them to change existing behaviour in order for them to adapt and building their resilience to climate change.
They would like help modernizing their website in order to make it more appealing to their priority audiences (funders, customers and job seekers). They want it to be more visually engaging to show their impact. They would love a site that is optimised for mobile and that features an easy to use blogging platform as they are currently uploading blogs using raw coding. They would also like the site to potentially have some interactive elements, such as maps to show their areas of expansion. Therefore they are seeking an individual who can help with the following:
- Website Development
- Video Production
Technical Skills Required
- Final Cut Pro or other video editing software
- WordPress/HTML/CSS
Website: http://www.project-alba.com/index.php
If you are interested in helping out with any of the above, please fill out the form below.